Learn party history, stress party spirit, and strengthen beliefs-Huizhou Dongjiang Veolia Party Branch organizes party history education and party lessons
Time of issue:

2021-04-01

Views:

0
Learn party history, stress party spirit, and strengthen beliefs-Huizhou Dongjiang Veolia Party Branch organizes party history education and party lessons
Categories:

Party building

Author:

Origin:

Time of issue:

2021-04-01

Views:

0
  In the spring of Budze, everything is radiant. At a time when all parts of the country are welcoming the 100th anniversary of the Communist Party of China, and the whole party is carrying out party history study and education. On March 31st, Huizhou Dongjiang Veolia Party Branch invited Qiu Guoyao, the head of the lecturer group of the Propaganda Department of Huizhou Municipal Party Committee and Vice President of the Party School, to give a lecture on the theme of "Learning Party History, Party Spirit, and Strong Belief". A total of 25 members and activists of the Dongwei Party branch participated in the study.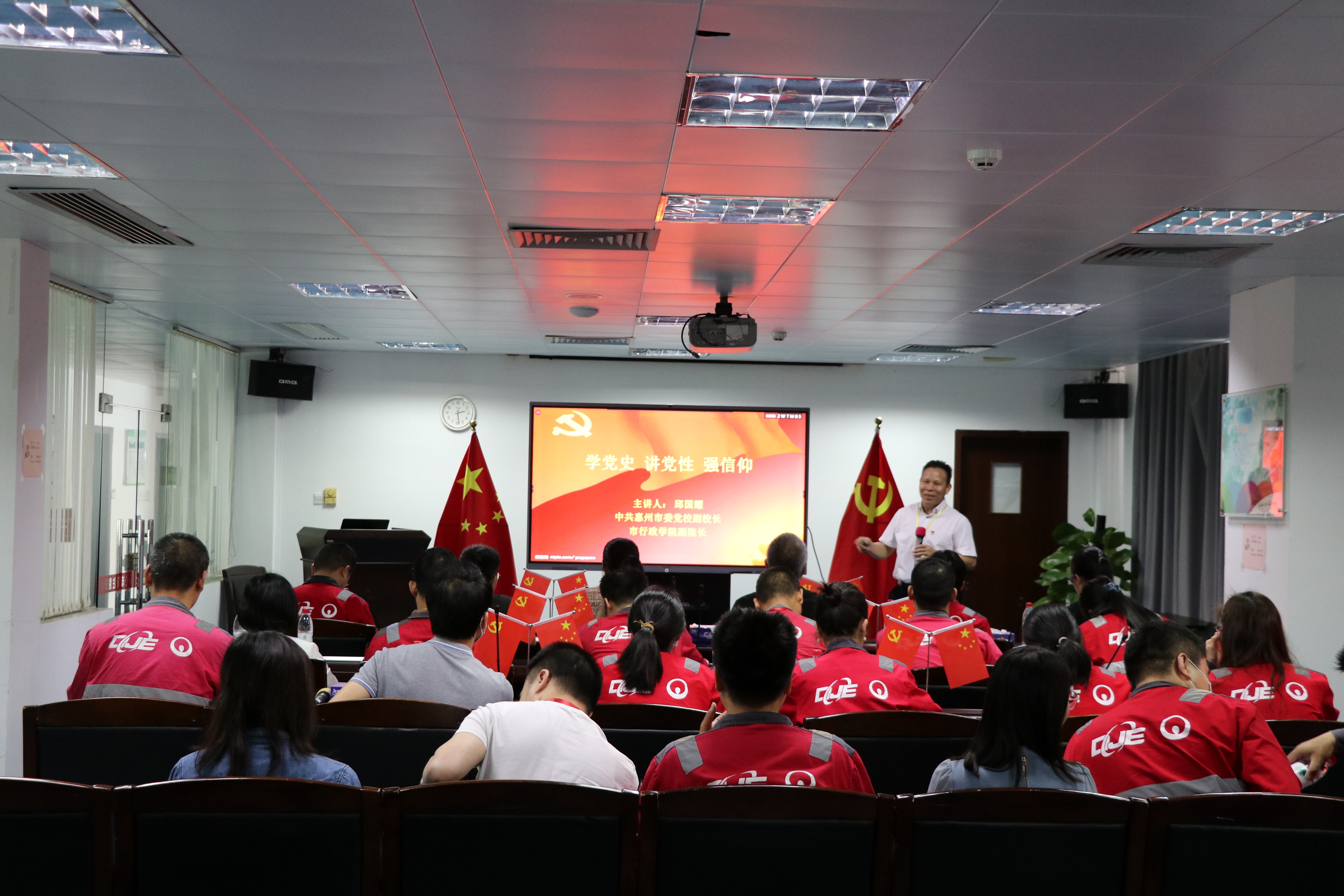 Mr. Qiu Guoyao first started a vivid century-old party history course from the spirit of the Long March of the Red Army. Later, Mr. Qiu started from the founding of the Communist Party of China, the revolutionary road with Chinese characteristics, the mainstay of the War of Resistance against Japan, the Yan'an rectification and the Sinicization of Marxism, and the idea of ​​establishing a new China. It explains important historical nodes and the structure of important figures in a simple and simple way. At the end of the course, Mr. Qiu tells us with "First-class people are loyal and filial, and two things are studying and plowing the land". One is: we must be loyal to the party , Loyal to the society, loyal to the enterprise, we must train party members and cadres with loyalty and clean responsibility; the second is: read professional books, read theoretical books, continue to learn professional knowledge, continue to innovate working methods, and persist in learning Xi Jinping in the new era The thought of socialism with Chinese characteristics has a deep understanding of theoretical knowledge.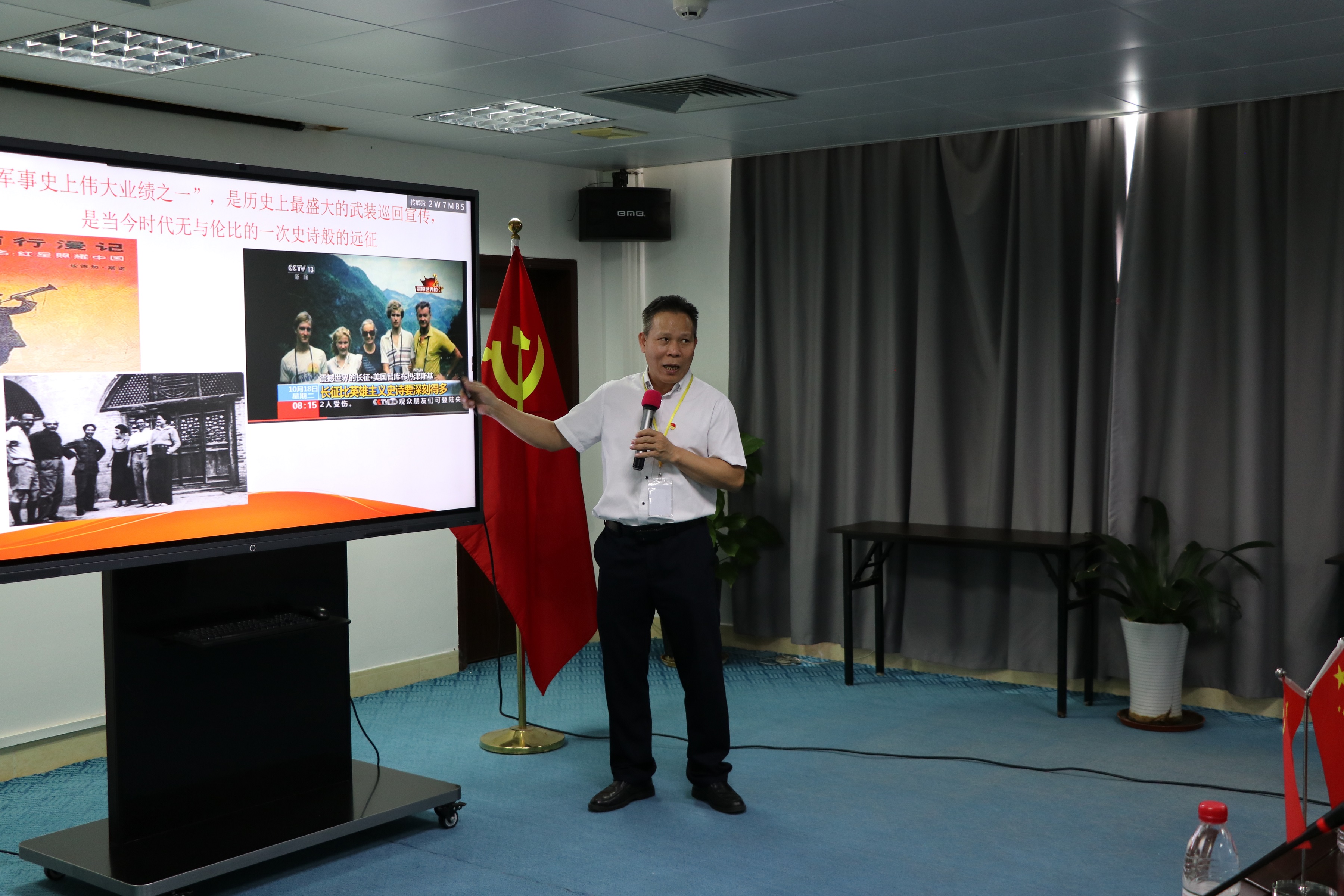 The party class was rich in content and clear in level, and all the staff had a deeper understanding of the party's development process. Everyone said that in the future, they will work harder to learn about party history, understand and understand the content of today's teacher's lectures, and learn and understand. Firm ideals and convictions, and fulfill the original mission while working hard.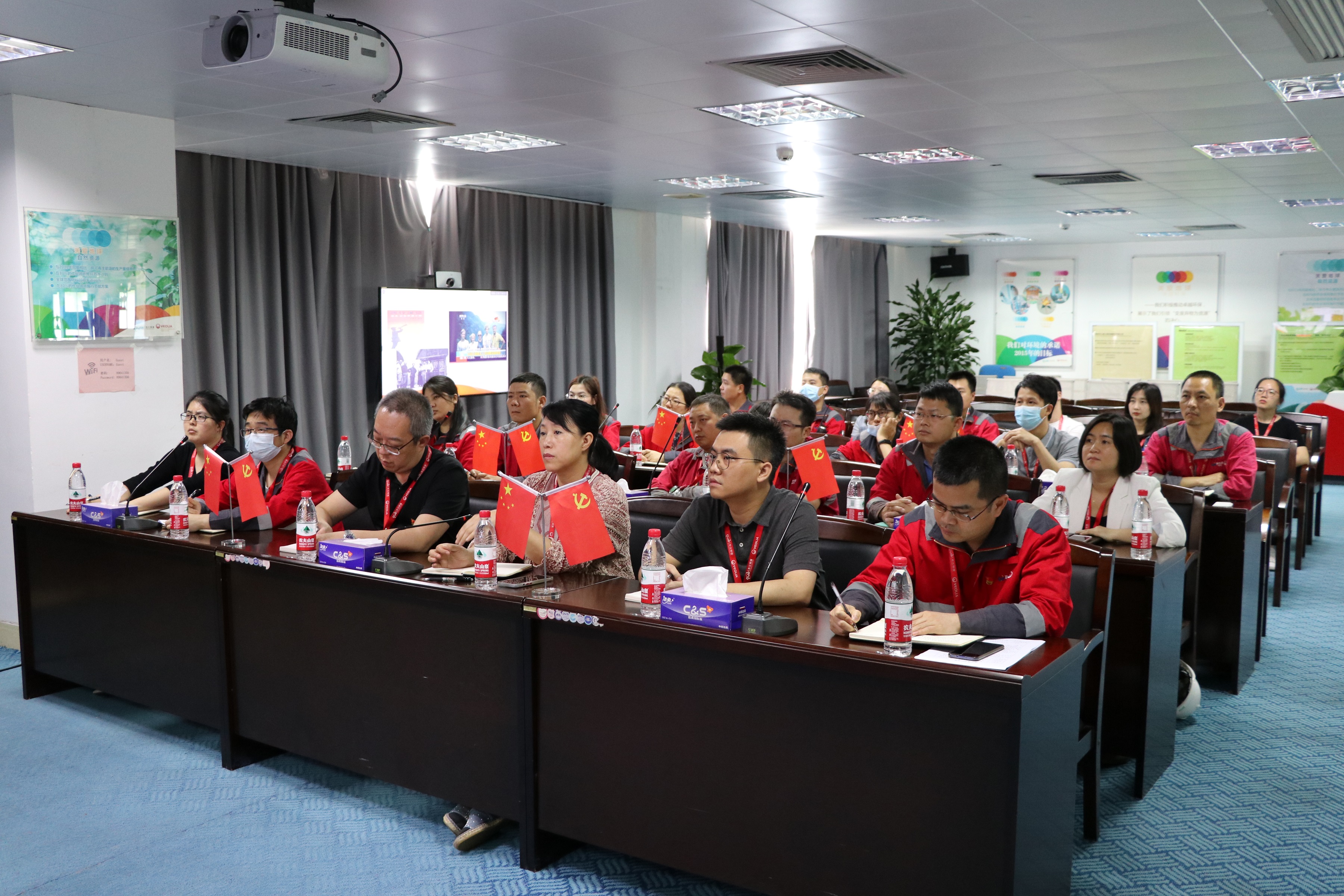 Copyright©2021 Huizhou Dongjiang Veolia Environmental Service Co., Ltd.